Measurement Campaign October-November 2017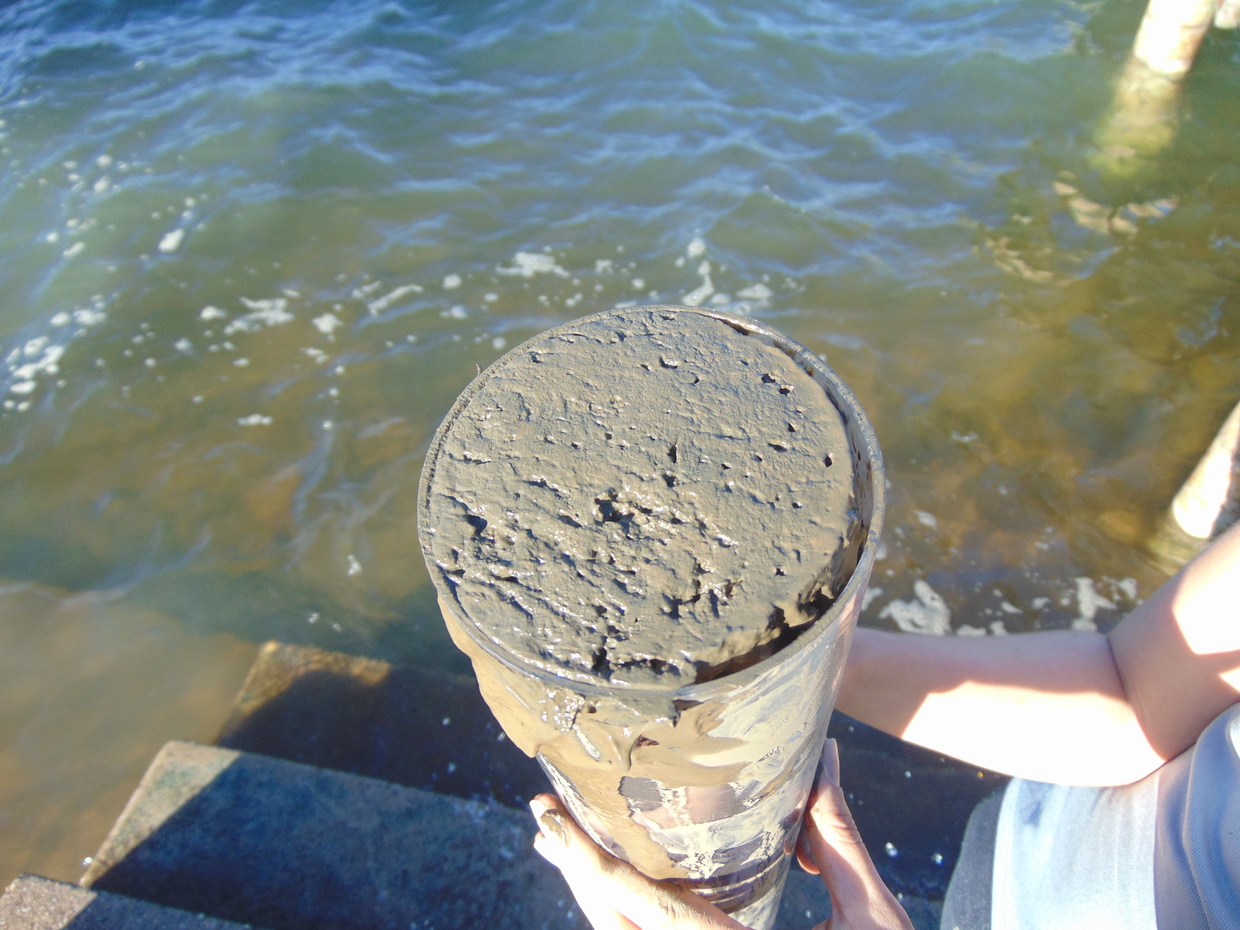 During October November 2017 the first joint measurement campaign of the MuDak-WRM project took place at Passauna Reservoir. In the focus stood sediment monitoring, water quality measurements and remote sensing for water quality.
Work package 1 - The KIT team from the department of Aquatic Environmental Engineering was engaged in sediment and water quality measurements. The sediment group conducted hydro-acoustic measurements for an actualized bathymetry, sediment magnitude and –classification. Sediment samples were taken with a gravity core sampler. In total 13 sediment cores were collected and a dense net of hydro-acoustic profiles were recorded. The sediment samples are analyzed for nutrient contents and physical parameters (density, granulometry).
Work package 4 - The KIT team of Institute of Photogrammetry and Remote Sensing in cooperation with the Department of Aquatic Environmental Engineering conducted remote sensing water quality measurements and analog measurements as validation. The objective was to investigate the relation between the spectral response from the water measured with a ROX spectrometer and Cubert Firefly sensor and the physico-chemical parameters of the water body.
The graduate program from UFPR, PPGERHA participated in the field activities. The main focus of the PPGERHA team lay on water quality measurements and velocity profiles (ADCP) focusing on the inlet area. Suspended solid concentration in the water column and physical water parameters like temperature and density were also measured. The main aim of the measurements was to define a link between the acoustic response from ADCP and the suspended solid concentration in the water column. The ADCP was also used for measuring velocity profiles within the main reservoir.